---
What are Composites ?
Composites are simply any material made of two or more distinct materials. The composites industry is therefore based around combining a large range of resins with a large range of reinforcement materials to make an even larger range of new products.
Why Use Composites?
Composite materials are well known for being lightweight, strong, and corrosion resistant from weather and chemicals. Composite materials such as carbon fibre and fibre glass can be easily moulded into complex shapes.
Innovations across industries
Composites are used in a wide variety of industries including aerospace, architecture, automotive, energy, infrastructure, marine, military, sports and recreation. Innovators in the composites industry continue to find new applications for composite materials.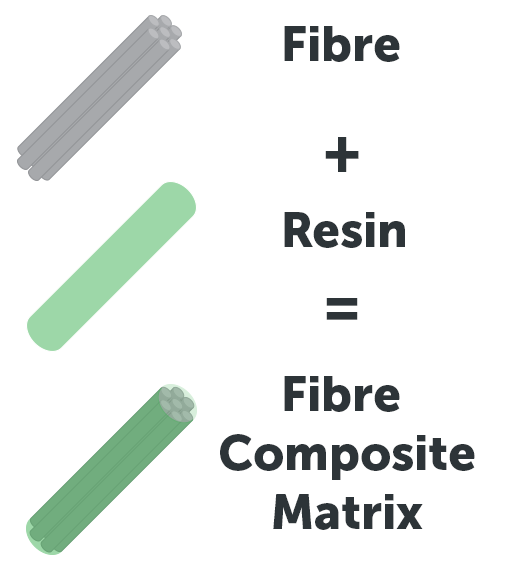 ---
Careers in the composites industry
The level of autonomy and responsibility of a composites technician is dependent upon experience within the composites industry. Due to the wide range of industries using composites materials, tasks and responsibilities may vary. Typical responsibilities include:
manufacture parts using specialised equipment
modify glass, carbon, and other fibres to create parts and structures according to project specifications
Machining
explain creation and troubleshooting processes to employees
develop tools/moulds to produce products and parts according to company specifications
Read plans and other sketches to apply resins in specific quantities
Trim, cut and sand using industrial tools.
Boat builders construct, fit-out and repair marine vessels – from small pleasure and recreation craft e.g. jet skis through to larger commercial and naval vessels. Boat builders work on all aspects of building new marine vessels – from drafting the initial design; building the frame, hull, deck and cabins, installing engines and furnishings, and painting and finishing the completed vessel. They may also carry out repairs. These workers are often responsible for preparing slipway and building cradles to support vessels during construction, transportation, repair and launching. They may also supervise launching and slipping procedures, and conduct tests to ensure that any launched vessels are operating properly.
 Spar Makers are responsible for the manufacturing masts, spars and sailbattens. Apprentices in NZMAC ITO's spar making qualification will learn to manufacture, maintain and repair metal/composite spas and assemble them.
Sail makers make and repair sails for yachts, hang gliders, architectural sails and more. They are responsible for manufaturing,, maintaining and repairing canvas/composite sails, sail makers also test sails to make sure they meet design and specification requirements.
---
Available qualifications in the composites industry
New Zealand Certificate in Composites (Level 3)
130 Credits
This is an entry level qualification for people intending on working or who are already working in a composite work place. Graduates of this qualification will have the skills and knowledge to work in a range of roles in the marine or composites industry.
New Zealand Diploma in Composites (Level 6)(Coming Soon!)
210 Credits
This qualification is for experienced composite practitioners who wish to specialise in aspects of technical composite processing. Graduates of this qualification will have the skills and knowledge to work in a range of unsupervised roles in the composites industry.
Not right for you? Check out some other industries:

Marine Industry
New Zealand's marine industry needs skilled apprentices in a wide variety of trades to reinforce growth in industries such as boatbuilding, painting, rigging, engineering and more.

Marine Facilities
New Zealand's Marinas and Boatyards need talented apprentices to  maintain our notoriety of well designed, pristine marinas, superb customer service and boatyards.